Travel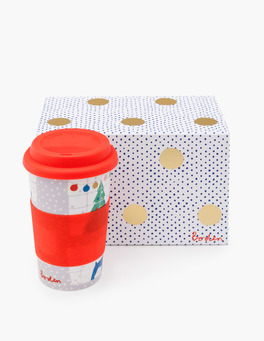 Perk up dark mornings with this transportable cup. Whether you're the mid-traffic tea-drinker or the coffee addict in the carriage, the rubber grip and lid will keep your hot drinks safe as you travel. The festive prints are sure to bring a smile to your face, too.
Base new bone china
Lid and band silicone
Comes in a gift box
Removable silicone band
$18.00 $12.60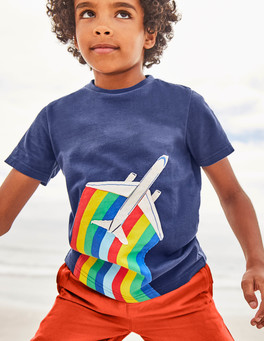 Bucket and spade? Check. Inflatable beach ball? Check. Next up on the packing list is this pure-cotton T-shirt, featuring a choice of colourful 3D appliqués with interactive details (ooooohhhh). Now, where did we put that rubber dinghy…
Appliqué logo
100% cotton
Machine washable
$30.00 $18.00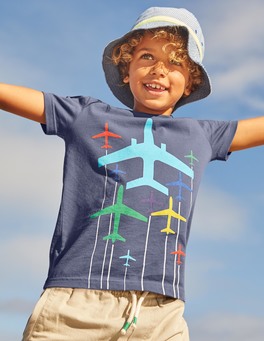 Who's ready for a holiday? First things first: you'll be needing this colourful T-shirt. The pure-cotton fabric and choice of plane-tastic prints make it the ultimate travel companion, whether you're jetting through the sky or rolling down a sand dune.
Printed Logo
100% cotton
Machine washable
$25.00 $20.00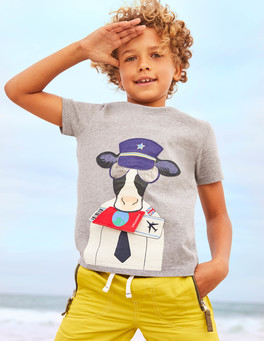 This is your captain speaking: are you ready for a sunshiny adventure? The appliqué animals on this 100% cotton T-shirt certainly are. They've even got 3D flaps that open up to reveal some fun travel essentials. Prepare for take-off in 3, 2, 1…
Appliqué Logo
100% cotton
Machine washable
$25.00 $15.00