Ankle Socks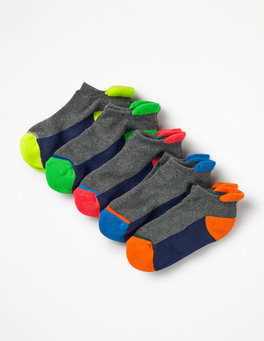 With go-faster neon highlights, these sporty socks are perfect for blazing a trail on the track. The padded heel and cuff are blister resisters and make them extra comfortable. Race you to the finish line.
green, yellow, orange 88% cotton 11% polyamide 1% elastane
blue, coral 62% cotton 25% acrylic 12% polyamide 1% elastane
Machine washable
$30.00 $12.00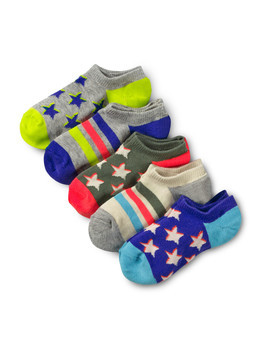 Shh! These are the kind of socks aspiring secret agents will love. With a fit that stops at the ankle, they'll disappear snugly into trainers without a trace. Bright stars and contrasting colours pop when shoes are kicked off at the end of the day.
Stripes/Grey with blue star 76% cotton 19% polyamide 4% acrylic 1% elastane, Green with white star 52% cotton 29% acrylic 18% polyamide 1% elastane, blue with white star 78% cotton 21% polyamide 1% elastane
Machine washable
$30.00 $15.00